Orlando Wedding Photographer: Flora Bloom Photography
Flora Bloom Photography is based in Kissimmee, FL. Owner, Amanda, loves to capture the candid moments of the couples she works. We asked her to give us some insight on her Orlando wedding photography business.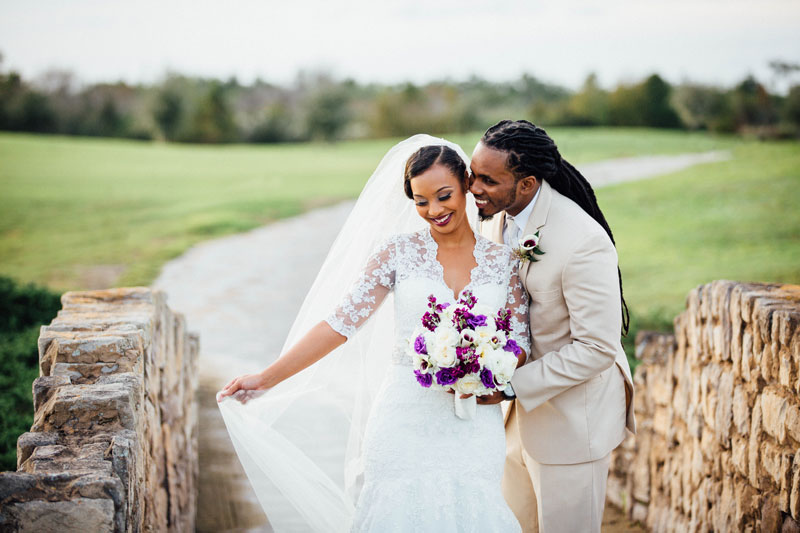 What inspired you to get into photography?
Several years ago, my best friend got engaged and I offered to do some engagement photos for them just for fun. Photography had been something I had done in my spare time since high school, and I thought it would be fun to try and take photos of actual people instead of landscapes and flowers. I decided that before I did the photos for them, I wanted to practice on other people, and everything grew from there. I love making beautiful images that people will cherish for the rest of their lives.
What do love most about working with couples?
I love being able to capture their love for them to look back on for years to come. I love capturing their personalities in an image that their children and grandchildren will one day look at. It is a great honor to be invited to capture such a special day and provide them with the memories of the happiest day of their lives.
What would you say your style is?
Clean, crisp, fun, romantic, vivacious, and candid are a few words that I would use to describe my style. I very much love bright and airy photographs, and rarely go for dark and moody.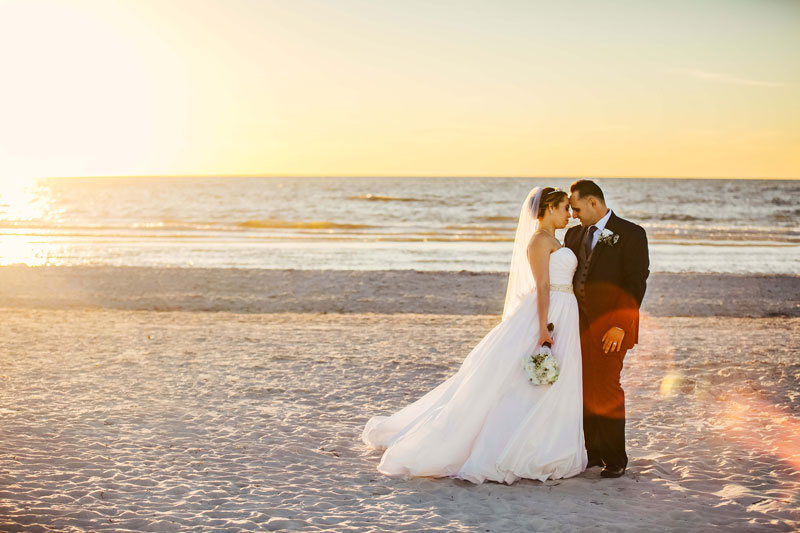 What types of packages do you offer?
Flora Bloom Photography offers 6-12 hour packages to cover every type of wedding celebration. We also offer weekday elopement packages starting at 2 hours. We work with our couples to customize packages to perfectly suit every wedding.
How far do you travel?
Flora Bloom Photography services Central Florida from coast to coast without travel fees. We will travel all around the country, but travel fees may apply.
What wedding planning advice would you give couples?
Look into having an un-plugged wedding. I cannot tell you how many photographs are ruined by guests and their cell phones getting in the way. You would be surprised by the lengths these guests will go to get their shot. I've even had the grandfather of a bride rest his camera on my head during the cake cutting.